Finnick Cottages offers a beautiful contemporary self-catered cottage, available for short breaks and holidays. Broadway is less than 2 miles from the cottage, and is typically considered one of the most picturesque towns in the Cotswolds. Providing a warm welcome for a relaxed getaway, or central hub for an action-packed adventure.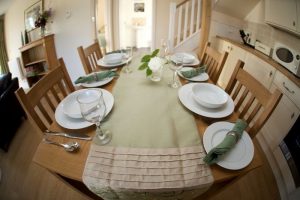 The beautiful ancient settlement of Broadway is situated two hours from London and perched on the borders of Worcestershire and Gloucestershire.  This provides the perfect opportunity to find a suitable getaway from a busy environment.
Continue reading for tips on things to do in the surrounding Cotswolds during your visit to Finnick Cottages!
Broadway Tower
Broadway Tower was built in 1798 stands prominently in the rolling hills of the Cotswolds. The beautiful building is steeped in history, to provide visitors with a dramatic outlook of the pre-medieval trading routes and exhibitions on how the Royal Observer Corps occupied the building during World War II.  This is bound to keep you on your toes!
Shopping Spree
The High Street of Broadway is a beautiful row of period buildings, including eateries, cafes and local shops. Nestled between the regimently-lined red chestnut trees are the village's other historical offerings, including Gordon Russell Design Museum, located in the Town Centre and Snowshill Manor.
Adventure and Explore
If you're visiting with small children why not consider an adventurous day out to Adam Henson's Cotswold Farm Park, renowned for offering action-packed activities located in the heart of the Cotswolds.  Opportunities to interact with the farm animals and learn the ins and outs of farming may be your cup of tea.
During your visit to Jasmine Cottage you will also have the surrounding areas of Straford Upon Avon, Evesham and Cheltenham within a few miles, not to mention many other Cotswold villages.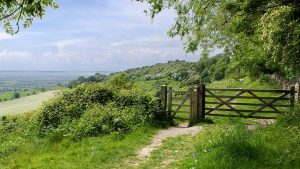 If these ideas take your fancy, why not get in contact with Finnick Cottages to check availability and make your memorable trip happen!
07709 672075 or visit the Finnick Cottages website HERE